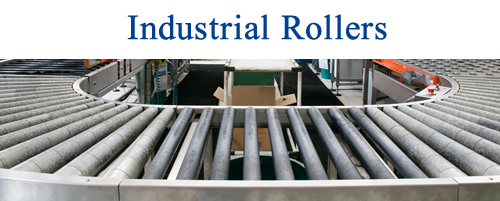 What Ways Can You Benefit From Conveyor Rollers?
November 20, 2019 0 Comments Business
What Ways Can You Benefit From Conveyor Rollers?
Industrial Conveyor Rollers Suit a Variety of Purposes
Whether made of plastic or stainless steel, conveyor rollers must efficiently move products that are too awkward, dangerous, or bulky for you to handle on your own. Custom-engineered conveyor rollers make it easy to fit the use you have in mind, but standard equipment can also serve a wide variety of situations.
Food Handling
Food can be uniquely challenging for conveyors as it is both bulky and slippery. A food-handling conveyor belt needs to move pallets of produce as well as meats and even fragile eggs or bottles. Any material used around food must be of such that you can easily and efficiently sanitize it. Stainless steel and aluminum are a couple of good choices to use when conveying food.
Chemicals and Corrosives
Like with food conveyor rollers, you need to consider the materials you choose for moving chemicals that are often corrosive. Nylon is particularly resistant to corrosion and chemical damage. You can also consider special corrosive-resistant stainless steel. Benefits of stainless steel include resistance to humidity, strength, and the ability to withstand frequent power-washing.
Volatile or Hazardous Substances
Sometimes speed and efficiency are far more crucial than the material used to make industrial conveyor rollers. If you work with combustible or radioactive compounds, then you know the highest priority is moving them to their final destination quickly and safely. Powered conveying systems can assist you in moving supplies smoothly and work well whether you need to move your supplies up an incline or across a table. You can choose rapid-speed or variable-speed options on your industrial conveyors.
Raw Materials
Your industry may work with coal, paper, cement, or even agricultural products like sugar. You will require stainless steel support for your conveyor rollers because of their weight capacity. Rigid steel frames provide additional strength.
Contact Conveyor Systems & Engineering, Inc
We provide industrial conveyor rollers for a wide range of services. We supply and repair custom-engineered rollers if needed as well as standard equipment that can handle anything from food products to corrosive chemicals. Contact us at conveysorrollers.com/ or 866-976-5537 for your conveyor roller needs.
---