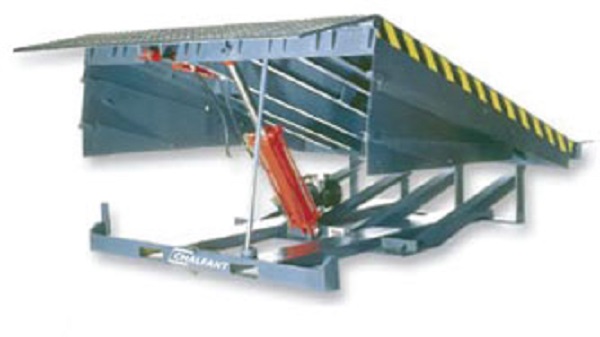 Three Smart Considerations for Loading Dock Equipment Selection
August 27, 2019 0 Comments Business
Three Smart Considerations for Loading Dock Equipment Selection
Outfitting a loading dock is no easy matter. Several items have a direct impact on worker friendliness. A smart decision when selecting loading dock equipment can making the environment easier to use. In this article, we will look at three items.
Hydraulic and Mechanical Dock Levelers
We often encounter the question, "Is a hydraulic or a mechanical leveler best for me?" The answer is never simple. It requires an examination of the location and customer needs. These full dock levelers are platforms that allow items to be loaded or unloaded from delivery vehicles with ease. A mechanical dock leveler is chain operated and fits a low price point budget. On the other hand, hydraulic dock levelers are simpler to use and built for durability. A hydraulic unit can be more expensive and their features are sometimes overkill for some loading dock setups. Your situation is unique and requires a unique solution.
Edge of Dock Levelers
In addition to the full units above, much smaller Edge of Dock options exist, and they come in a few configurations. With hydraulic and mechanical designs, these units function like the full dock levelers indicated above. Of course, they are smaller and therefore available at a far lower low price point. Edge-of-Dock levelers are comparable to full dock levelers, enduring heavy workloads for years. The smart buyer knows how to fit purchases into the sweet spot between budget and need for loading dock equipment in Austin, TX.
Vehicle Restraints
Finally, let's look at a cornerstone for many modern loading docks. Vehicle restraints keep trailers in position at the dock, preventing them from becoming rolling safety hazards. A control panel allows the operator to employ or disconnect the unit when needed. A system also employs a bank of signal lights to inform nearby workers of the restraint system's status. Selecting one of these will help ensure dockworker safety.
One key element in making informed decisions for loading dock equipment in Austin, TX, is to have a reliable supplier. We offer the best options and our inventory consists of both new and preowned units to fit even the tightest budgets. Leverage our experience for your next loading dock equipment purchase and make the smart decision.
---